Casino Life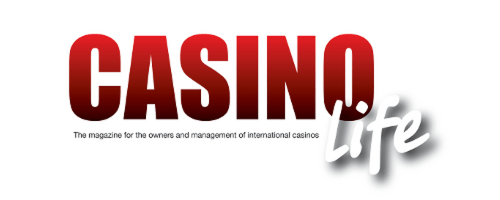 Since its launch in 2005, casino life magazine has grown to become the leading business-to-business publication that focuses on Casino Operations and, Manufacturers and Suppliers of Gaming Equipment and Services.
Published 10 times each year, the magazine provides exclusive features on the latest technologies, along with comment from key Casino operations and industry figureheads as well as features on leading Casinos.
Distributed to 21,000 International decision-making industry professionals via hard copy, online and iPad App, casino life's informed editorial content serves as a vital source of information for those in the Casino industry making the important decisions that will help shape the Casinos of tomorrow.
Through a wealth of industry experience, our editorial team and associate correspondents deliver exclusive content, including sharply focused, industry comment and in-depth interviews and features. casino life's editorial is considered an important source of reference to succeed in a fast moving global industry by decision making professionals the world over.
95% of editorial content is original only to be found in casino life – our established European and International readership know that fact which is why the publication is so popular. News is out of date within minutes of it being released due to the internet any publication that reviews news, will find that they're readership falls away over time just as is the case with news papers. News pages are scanned and turned, so what well if it's your advertisement on the opposing page that results in barley a glance if you're lucky. casino life's mixture of original content and feature based articles insures a long dwell time the introduction of video into our online version increases further the overall time taken by our online readership.
casino life is ahead of the rest in providing embedded video on its online edition and iPad App. casino life's operating software is expensive as in keeping with the production values of our hard copy publication; however this investment pays off in its speed of page loading and viewing versatility, which is a very important factor when running embedded video, a feature casino life has been operating since June 2009 and iPad App October 2011. Our next innovation will be the introduction of cell phone versions of each edition from October 2013 which will further increase our ability to reach our Global readership.
Our innovative editorial includes exclusive interviews with industry leading lights, no nonsense guides to gaming legislation and case studies on manufacturers blazing a trail with their innovative games machines systems and associated products. Casino Life's editorial reflects the multi-tasking roles of its readers. By listening to readers and understanding their challenges, Casino Life ensures that the magazine has content that readers read and value.