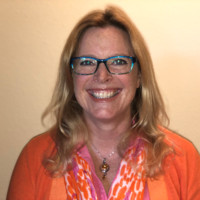 Kim Carver
Advisor, Human Capital and Business Growth
,
Human Advantage
Kim Carver has over 25 years experience in leadership, largely in cable and satellite sports television. She launched 11 television networks globally, and managed many more. Starting in Hong Kong, then on to Australia, followed by Singapore, she worked overseas for the News Corporation brand for over 15 years.
She came back to the US in 2006, to launched The Mtn.- MountainWest Sports Network as its first General Manager, the first woman to run a national sports network and The Mtn. was the first collegiate sports network in history. In 2011 Carver moved to Altitude Sports as their President and CEO. In July of 2013 she was also named the President and CEO of the World Fishing Network, running two networks concurrently. In January 2015, she left her role at Altitude Sports and the WFN to launch her own endeavor, The Leading Network, helping organizations understand and improve their culture. Carver joined Human Advantage in 2019.
Carver was named one of Broadcasting and Cable's "Women In The Game" in May of 2013, and was one of Sports Business Journal's "Game Changers" in September of 2013. She served on the Colorado Sports Hall of Fame's board from January 2012 until January 2016, is on the board of Colorado Public Television, Red Rocks Community College Foundation, and a board member for DNVR. She is a mentor for NAMIC and WICT, involved with the Denver Wise Women and is currently attending Lynn University to attain her Masters Degree in Industrial and Organizational Psychology.