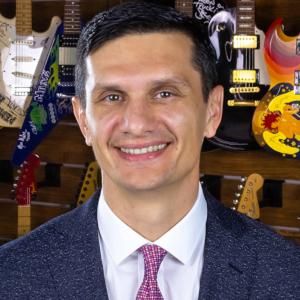 Kresimir Spajic
SVP & MD, Online Gaming and Sports Betting
,
Hard Rock International
Kresimir Spajic is Senior Vice President of Online Gaming for Hard Rock International. Spajic is responsible for leading the vision, strategy and operational execution behind the brand's investment across interactive gaming platforms. Spajic is instrumental in securing new strategic partnerships and future opportunities to further position Hard Rock Hotels & Casinos as a global leader in the international and online gaming spaces.
Since joining Hard Rock International in early 2016, Spajic has led the company's rollout of its online gaming and sports betting platform in the State of New Jersey, as well as Hard Rock's mobile free to play games. His extensive experience in online gaming is creating multiple new opportunities for Hard Rock International.
Previously Spajic held various executive roles in the online gaming and advertising industry, and has significant experience in management, marketing, global business development, entrepreneurship and public speaking.
Spajic holds a multidisciplinary graduate degree in management, law and humanities from SDA Bocconi School of Management (Italy), University of Neuchâtel (Switzerland) and De Montfort University (England). He is based in Hollywood, Fla., at the Hard Rock International headquarters.